Logistics Software Development That Boosts Efficiency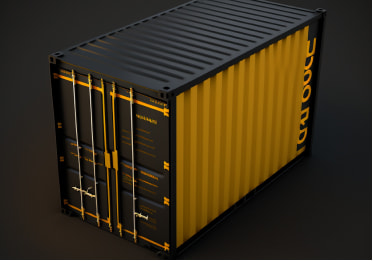 Logistics Software That Boosts Efficiency
From warehouse management to transportation logistics, our team of experts has the knowledge and experience to develop software solutions that streamline your operations and improve efficiency. Let us help you reduce costs, increase productivity and drive efficiency with our logistics software development services.
Custom Software Development for Logistics - Our Solutions
Transportation Management Systems (TMS)
If you have long been looking for ways to streamline your supply chain, improve delivery times, and reduce transportation costs, consider building a TMS system powered by cutting-edge technologies.
Fleet Management Systems
Managing a fleet effectively is key for the businesses that rely on transportation and strive to keep their operations sustainable. If you also aim at reducing fuel costs and gas emissions and improving safety and vehicle utilization, our logistics software development company is here to help.
Supply Chain Management (SCM)
Keeping your supply chain efficient is crucial to the success of a logistic business. Let us help you with building such a solution that will help you reduce inventory costs and delivery times while improving forecasting accuracy and communication with suppliers.
Inventory Management Solutions
Do you feel like your inventory management process has some gaps and optimization opportunities? Leverage our profound expertise in inventory management solutions development to reduce stockout and improve inventory accuracy.
Demand Forecasting and Planning Software
Having powerful demand forecasting and planning software in place is essential for data-driven and sustainable logistic companies. You are welcome to build such an app for your business as well, relying on our experience in logistics software development.
Distribution Enterprise Resource Planning (ERP) Apps
Consider building a Distribution Enterprise Resource Planning solution to revolutionize your operations from procurement to delivery. We, at Binerals, would be happy to help you build a powerful system with smart automation and data analysis technology at its heart.
Let's streamline your logistics and transportation operations!
Innovative Software Application Development for Logistics
Cloud and DevOps
Let's build secure, scalable, and reliable logistics applications using battle-tested DevOps and cloud technologies for better automation, faster deployment, and improved data protection.
The Internet of Things (IoT)
With the help of our logistics development company and the latest IoT technologies, your business will be able to reinvent the ways you track shipments, monitor inventory levels, and optimize transportation routes.
Blockchain
If you have long been looking to improve the security and transparency of your logistics operations, blockchain technology can significantly reduce the risk of fraud and improve the overall efficiency of your business. Get in touch with us to leverage it in full!
GPS
By integrating GPS into logistics software solutions, businesses can improve their supply chain visibility and reduce transportation costs. At Binerals, we are experts in building GPS-based apps for real-time data transfer and analysis.
AI and ML
Custom software development for logistics becomes even more advanced when powered by machine learning and artificial intelligence. Achieve better forecasting accuracy and make your operations more sustainable with our expert tech support!
Business Intelligence (BI) and analytics
BI and analytics tools like Tableau, Power BI, and QlikView can be used to analyze logistics data and generate insights that improve decision-making. Consider custom logistics software development to integrate advanced BI solutions into your business processes in the shortest time possible.
4 Main Reasons to Partner with Binerals
The latest expertise in tech and logistics

At our software development company, we understand the needs of logistics businesses deeply. It allows us to suggest the best-fit software solutions custom-tailored to your business goals.

Cost-effectiveness

Our logistics software solutions are designed to be cost-effective and sustainable. We are always striving to deliver the highest value possible, while still keeping the development process affordable for both enterprises and small logistic businesses.

Seamless integration

Having only one solution is rarely enough to make your logistic business data-driven and effective. That's why we always develop our software keeping the specifics of your existing infrastructure in mind, reducing the need for additional investment in new systems.

Long-term partnership

At Binerals, we work collaboratively with our customers, supporting them in reaching every new milestone. We also provide round-the-clock support so that our customers feel assisted throughout the development process and beyond.
Important Questions Answered
As the name suggests, logistic management software development is the process of building custom solutions for a logistics business. Usually, such applications are tailored to gathering real-time data, achieving transportation sustainability, improving fleet management and tracking, as well as optimizing a supply chain.
The cost of logistic development services, as usual, depends on two crucial factors. These are the complexity of the solution you have to build and the location of your dedicated development team. That's why you are welcome to consider partnering with a software development vendor in Eastern Europe, for instance, in Ukraine, and hire qualified developers at a competitive cost.
The benefits of creating a custom app for logistics and transportation businesses include but aren't limited to improving operational efficiency, driver safety, vehicle utilization, and sustainability. Generally speaking, building such a solution for your business can lead to better profitability, employee productivity, and customer experience.
There are a lot of factors to consider when choosing a logistics software development vendor, with their experience in logistics being the key one. So, before making a final choice, ask the company to provide you with a portfolio, review the case studies and choose the one experienced in building logistic solutions similar to the one you need.
Get in Touch Now
Uplift your logistic business with our custom software solutions, time-tested software development methodologies, and ongoing tech support!