Web Development Services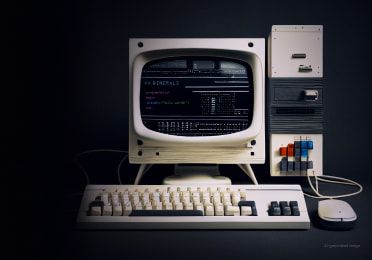 Web Development Services
At Binerals, we are dedicated to providing web development and design services for small and large businesses at scale. Our cross-functional team of top-tier specialists has the deep expertise to deliver a website that will take your online presence to the next level.
Custom Web Development Services We Offer
Looking to create a brilliant website that converts visitors into leads, matches your business goals, and makes your business stand out in the niche? You've come to the right place then. Our full-service web development company can help you with building advanced solutions for top industries.
B2B and SaaS Development
We have extensive experience in building a wide range of solutions - from business landing pages to full-scale eCommerce platforms for companies of all sizes
Social and Dating Solutions
If you have long been planning to tap into the hottest online niches to date, consider the best-in-class web app development services from our company
Entertainment and Media Platforms
Whether you have to create a news portal or an entertainment web app, Binerals would be glad to build a solution that fits your needs and aligns with your vision
Tech Consulting and Reengineering
If feel like your current website has room for improvement, let us refresh it with new technology so it runs smoothly again
Niches and Industries We Serve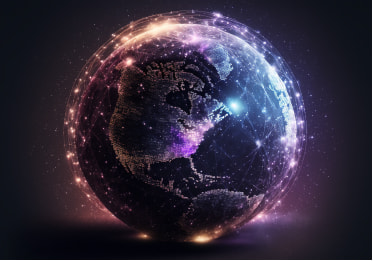 If you are looking for a web development service provider experienced in creating websites for highly-competitive niches, at Binerals, we can help you design and develop top-notch social media and online chatting web apps with a market-disruptive potential
This project may also suit those who want to create a dating, social networks, fan community app, or their mix. Binerals' team can turn the concept into a full-fledged application with brand identity and unique features designed for you!
Our Customers' Success Stories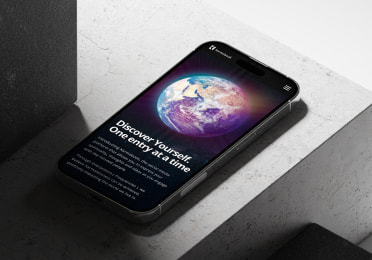 Karmabook Project
A spiritual social network with gamification and business features, available as a website and mobile apps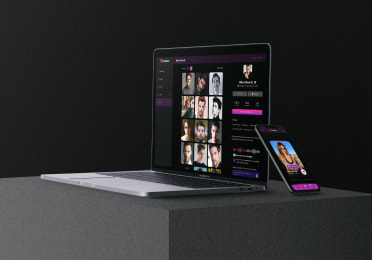 Dating Project
A huge overhaul of an online dating project which included website redesign and upgrade, building of mobile apps for Android & iOS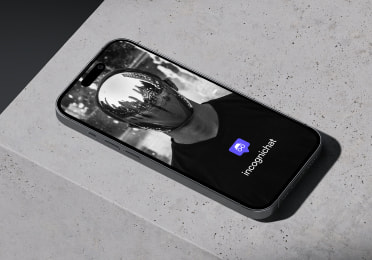 Incognichat Case
Mobile app that allows communicating with friends and random strangers without disclosing any info about you
Battle-Proven Web Development Solutions Custom-Matched to Your Business Needs
Frontend
Our tech-savvy and creative front-end developers would be glad to create awesome user interfaces for your future solution, using dynamic libraries and extensive frameworks.
Backend
Prioritizing your website security and stability, we always choose the most flexible and powerful back-end technologies to build the heart of your web app.
Frameworks
Depending on your project specifics, our web developers can help you choose the most functional framework and leverage its technical potential to the fullest.
Database
Experience the blazing-fast performance of your website empowered by a robust database as a key component of our tech stack.
Our Agile-Driven Process
How We Get the Front-End Things Done
Discover
Validating your idea, analyzing business needs, and clarifying the requirements
Start
Assigning a dedicated software architect, preparing SRS, defining project deliverables, and setting KPIs
Develop & Test
Designing your app UI and UX, coding a backend part, debugging, testing, and assuring top quality
Launch
Getting your product ready for a launch, integrating it into existing business processes, and releasing
Support & Maintain
Adding new features, addressing the issues, and supporting service operations
Get Consultation
6 Reasons Why Businesses Worldwide Chose Binerals
Latest web app development expertise

Top-tier web software engineers on board

Lean and Agile-driven development process

Transparent and competitive cost to build a website

Security, scalability, and compliance practices in place

SEO and online marketing services for your business boost
Our First-Time Customers Ask
Backend development services are aimed at creating the code that runs your website or app and processes user input. Frontend development services, on the other hand, focus on what you can see: the design of the site or app and the way it looks.
Usually, frontend development takes ⅓ of the total development budget, while ⅔ goes for backend development and testing respectively. The cost of frontend development will also vary if you want a fully-custom design created from scratch. The location of your web development team, their average rate per hour, and the tools they use also matter for the final budget.
Sure! In addition to helping you choose the right technologies for your front-end and following modern design practices, we always create websites that are in line with our customers' vision and branding.
The time to create a frontend part of the website depends on the solution's complexity and the size of the team working on it. On average, it takes 2-4 months or even less if the task is to build a simple landing page.
Feel Free to Drop Us a Line
Leave us a message and we will reach out to you