Reliable Back-end Development Services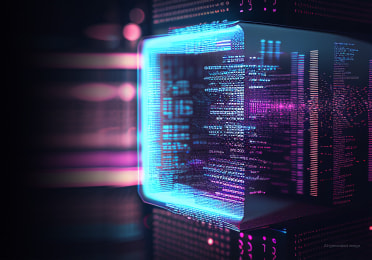 Reliable Back-end Development Services
Looking to develop a robust and secure back-end infrastructure? Consider our back-end development services to achieve the top-high performance, scalability, and stability of your future web or mobile solution!
Partner with us for high-quality back-end development services and build a robust, secure, and powerful infrastructure that works flawlessly.
Share your requirements to let us make an obligation-free estimate
Get a Quote
Back-end Development Services at Scale
Being at the heart of any software solution, a back-end infrastructure is responsible for seamless data processing, data storage, and efficient communication between different parts of the app. That's why we take our back end development services with the highest possible level of responsibility as well.
Custom Back-end Development Services
Feel like getting lost in custom and complicated back-end development requirements? Let us guide you along this path, leveraging the best-in-class back-end development practices, custom-matched to your business needs
Legacy Back-end Modernization
Don't let your legacy back-end infrastructure hinder your business growth. Consider migrating to a more scalable and secure back-end solution in the most cost-effective and smartest way
Technical Back-end Audit
Are you facing technical challenges with your current back-end infrastructure? Our back-end development experts can help you identify the root cause of your issues and suggest proven solutions to fix them
API Development and Integration
Whether you need to build a custom API or integrate an existing one into your system, Binerals back-end development company will help you handle a matter with our deep technical expertise and proven API development experience
Top-Nothc Back-End Solutions Delivered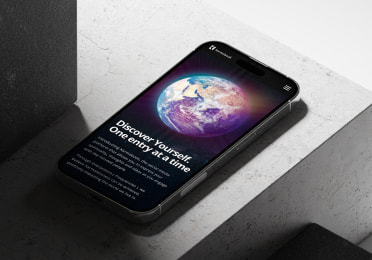 Karmabook Project
A spiritual social network with gamification and business features, available as a website and mobile apps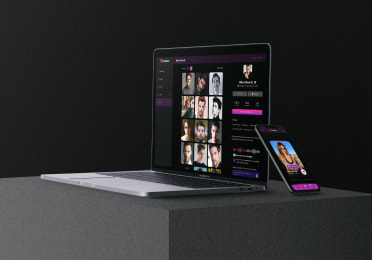 Dating Project
A huge overhaul of an online dating project which included website redesign and upgrade, building of mobile apps for Android & iOS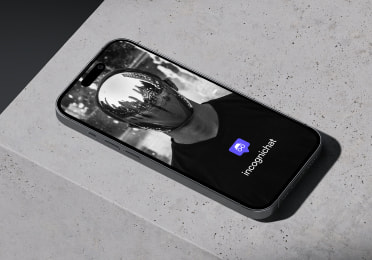 Incognichat Case
Mobile app that allows communicating with friends and random strangers without disclosing any info about you
Technology Stack
Regardless of the complexity of your back-end development requirements, we always have an idea of how both modern and time-tested technologies can solve the challenge
Node.js
Contrary to a popular belief, Node.js isn't a framework. Instead, it is a runtime environment that creates room for real-time apps with an event-based paradigm inside
.NET
This is a framework developed by Microsoft for building Windows and web applications. Its consistent programming model allows for running your solution on multiple platforms
PHP
PHP is a good choice for back-end development because it is easy to handle, scalable, and has a vast library of extensions and frameworks
Golang
Also known as Go, it is an open-source programming language developed by Google. It is designed to be fast, efficient, and easy to use
Python
There is no better tool than Python if you want to create a solution fueled by data and empowered by machine learning algorithms
MongoDB
MongoDB is a NoSQL database that becomes a top choice for ensuring ultimate flexibility, scalability, and performance
Automate for Success in 4 Iterative-Cycle Steps
Plan
Clear planning is always the first step of an effective DevOps process. At this stage, we collaborate with stakeholders closely, gather the requirements, define the goals, set priorities, and develop a roadmap for DevOps implementation.
Develop
At the development stage, we proceed with coding the required infrastructure. The development stage also includes implementing version control, code reviews, and continuous integration (CI) practices to ensure code quality and collaboration.
Deploy
After the development stage is over, we release and deploy the created infrastructure or application into the target environment. This step also requires utilizing CI/CD tools like AWS CodePipeline and AWS CodeDeploy to automate the build, test, and deployment processes.
Operate
The last step of a DevOps implementation iterative cycle involves managing, monitoring, and maintaining the deployed infrastructure in a production environment. At this stage, we also focus on implementing security and access controls, plus leverage automation solutions to ensure the environment stays stable, and performant.
Get Consultation
Why Choose Us
Technical Mastery

Back-end development was never easy. It requires having a deep understanding of complex technical details and the ways one part of the app may affect another. Our back-end engineers have the necessary expertise to handle the most complex back-end requirements

Timely Delivery

Before the back-end development process begins, we provide accurate time estimates and set realistic deadlines. We also foresee the possible bottlenecks in advance and suggest risk mitigation strategies to deliver your solution on time

Agile-first Approach

Our back-end development company provides customized solutions tailored to the specific needs of our clients. At the same time, we understand that the requirements may change and are ready to tackle the challenge, adjusting the development process on the go

Communication and Support

We stand for transparent, clear, and consistent communication to keep our clients in the loop throughout the entire development process. In addition, we provide exceptional support throughout the development process and beyond, troubleshooting issues, and keeping your back-end secure
Feel like having some questions?
Discover the answers below.
The answer depends on what kind of site or app you're building, but there are some tools that are used across many different types of projects. For example, Node.js, PHP, and Python are time-tested technologies for back-end creation.
Opting for professional back-end development services guarantees your back-end infrastructure will work in a fault-tolerant way. It is also the best tactic for businesses eager to invest in a robust solution once and get their investment pay off with better application performance, faster processing, and end-users' satisfaction.
The cost of back-end development services depends on the development tools you use, the complexity of your requirements, and the location of the back-end developers you hire for your project. So, the best way to discover the cost is to share your requirements and ask for an estimate.
Back-end development can improve your company's overall efficiency by transforming the ways your software solution works. For example, if now your business is using legacy software, you are likely to face poor performance, security gaps, and overhead costs. Modernizing your back-end or creating a fully-custom solution from scratch allows for solving these issues in the long run.
Feel Free to Drop Us a Line
Tell us more about your tech challenges and let's address them together!