Dedicated Software Development Team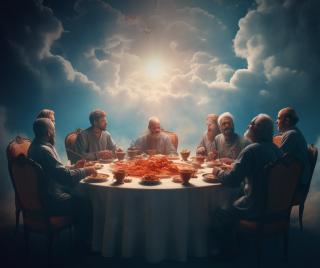 Dedicated Development Team Services
Experience the power of a dedicated team for software development, committed to delivering exceptional solutions tailored to your unique business needs. At Binerals, we have gathered together top-tier talent, cutting-edge technologies, and a collaborative approach to bring your software project to life.
Dedicated Development Team Services That Cater to Your Needs
Front-end development team
Our front-end developers and designers are right here to elevate your user experience with cutting-edge designs, seamless navigation, and interactive features.
Back-end development team
With our team's knowledge of server-side programming, databases, and other scalable technologies, we ensure your app can handle your user's demands.
Cross-functional development team
Complex projects with diverse requirements are welcome to hire a team that brings design, backend, testing, and project management experts together.
Extended development team
Need to scale your in-house team with additional hands and minds? Get in touch with us for efficient team extension or IT staff augmentation services.
Hire Dedicated Software Developers to Stand Out in Your Niche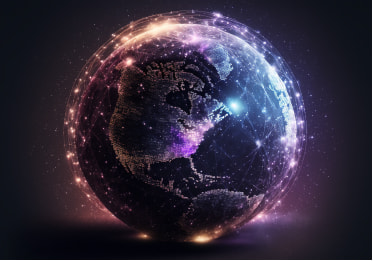 Building software for transportation and logistic companies requires highly-specific expertise and solid experience which our dedicated software developers would be glad to share.
The Benefits of Dedicated Software Development Teams for Your Business
Quick start

Compared to an in-house team, hiring dedicated developers takes significantly less time, since a tech vendor usually has the necessary talent under the roof. What's more, your team focuses solely on your project with a quick turnaround time.

Competitive cost

When hiring a dedicated software development team, you hire for a service instead of hiring people. Creating software solutions in this way saves operational costs significantly.

Flexibility

The dedicated software development team will be able to adapt quickly and change course as needed, which can help you meet changing business needs.

Specialized expertise

Dedicated software development teams have a diverse range of skills and knowledge, which make hiring them a perfect tactic to bridge talent gaps and access specific expertise.
How to Hire a Dedicated Software Development Team in 4 Steps
We make hiring brilliant developers easier. With us, you can hire software programmers at scale in just four steps.
Analyzing your requirements
Gathering your requirements, evaluating the project scope and analyzing your business needs is always the first step towards hiring a dedicated development team.
Finding the best-matching talent
After we have developed and aligned a common vision of your project, it's time to look for dedicated programmers and other tech specialists who have the necessary expertise to drive its growth.
Assembling and onboarding your team
At this step, you can meet your dedicated software development team, interview them personally, and proceed with onboarding.
Making your project run
Now, it's time to start your project development, prioritizing effective communication, clear feedback, and frequent updates.
Get Consultation
Build a Dedicated Team for Software Development with Binerals
Cross-functional expertise

From UI/UX design to front- and back-end development, QA, and project management, our team is bringing diverse talent and the latest knowledge to your project.

Flexible engagement models

Depending on your project needs, we offer a Time & Material, Fixed Budget, or Dedicated Software Development Team model, tailoring each of them to your business objectives.

Collaborative project management

While you remain in control of your project's direction, our dedicated team works closely with you, ensuring transparency, frequent and clear communication, and timely feedback.

Industry-specific experience

Our team has extensive experience in delivering innovative software solutions for multiple industries, including but not limited to logistics, real estate, dating, and social media.
Our First-Time Customers Also Ask
Building a development team isn't a one-step process. First thing first, you have to analyze your project specifics, define your business requirements, set the corresponding goals, and decide on which technical expertise you need to accomplish them. Then, it is better to get in touch with a software development vendor since this company already has the necessary specialists under their roof. They will help you assemble a team with the necessary skill sets, decide on the right team size and ensure a personal fit between your project and team members.
There are several main benefits of hiring a dedicated development team. They include but aren't limited to an opportunity to access top-tier development talent and hire cross-functional specialists with diverse skill sets. What's more, hiring them according to a dedicated development model is significantly more cost-effective than building an in-house team. Another benefit of a dedicated team refers to its scalability since you may hire as many team members as you need now, scaling the team size up and down. Also, dedicated teams usually have experience working together, so you can be sure that your project will be created in a collaborative environment.
Now, you are at the right place to build a dedicated team and hire top-notch tech specialists for your project. Just get in touch with us, share your project requirements, and meet your first team members in up to a few weeks. You are welcome to handpick your team of developers, designers, project managers, and quality assurance specialists that best suit your project's needs and your organization's culture.
Feel Free to Drop Us a Line
Fill out a short form and get the best development talent onboard.