We are
custom software development

company



Binerals is a custom software development company with the highest-end technical expertise, practical experience in creating cutting-edge solutions, and Silicon-valley caliber engineers on board. Since 2019, we build software solutions that help businesses skyrocket.
Social & dating solution
Social and dating solutions are an ever-evolving field, and it's important to stay on top of trends. Leverage our expertise to do it!
Design & Discovery
With us, you can do it right from day one. We will help you understand your customers' pain points, analyze the ways they solve them now, and identify opportunities for improvement.
Enterprise & B2B
We help medium to large enterprises change the way their businesses operate with proven and secured solutions designed to deliver value.
Marketing & Advertising
In addition to tech expertise, we would be glad to offer the best digital marketing and advertising practices to increase visibility, build brand awareness, and drive conversions.
Ready to embrace the latest technology and drive growth for your business? Let us help you achieve your goals!
Custom Software Development Services That Deliver Returns
From the discovery phase to post-production maintenance, our custom software application development company is here to support your project growth.
Design and Discovery
Feel like not knowing where to start with your new project? Get started by gathering insights about the target market, competitors, your users, and their special needs to meet them carefully with your future app.
Business Analysis
Need more insights on how your future solution will fit your current processes and improve them? Let us delve deeper into your business, and understand its specifics and challenges to suggest a development strategy custom-matched to your goals.
Web Development
Looking to create a website that's both visually stunning and highly functional? Our web development services can help you with building customized solutions that deliver a seamless user experience and drive engagement.
Mobile development
Whether you have to build a mobile app for iOS or Android, hire our mobile development team to get a visually stunning and highly functional solution created with the latest technologies and ultimate compliance with Google Play or App Store requirements.
Legacy System Modernization
Consider modernizing your legacy system or switching to a new platform instead to streamline your business operations, improve user experience, enhance security, and cut overhead costs at once.
SEO and Digital Advertising
In addition to our custom software application development services, we would be happy to share our digital marketing expertise, boost your website in organic search, and capture qualified leads with ROI-driving promo campaigns.
70+
Cross-functional Tech Specialists
Discover Our Partners' Success Stories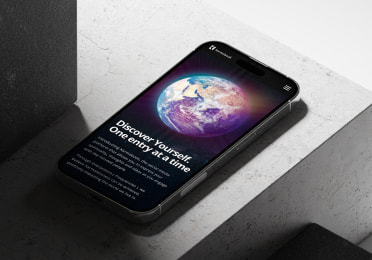 Karmabook Project
A spiritual social network with gamification and business features, available as a website and mobile apps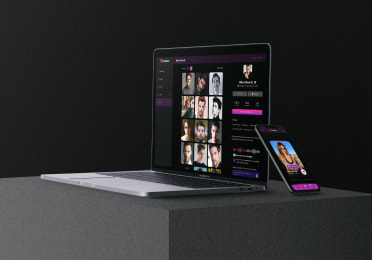 Dating Project
A huge overhaul of an online dating project which included website redesign and upgrade, building of mobile apps for Android & iOS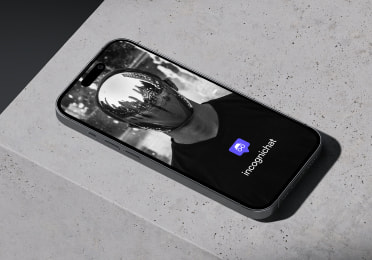 Incognichat Case
Mobile app that allows communicating with friends and random strangers without disclosing any info about you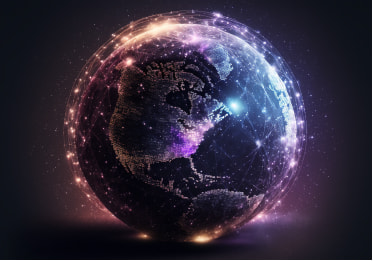 If you are looking for a web development service provider experienced in creating websites for highly-competitive niches, at Binerals, we can help you design and develop top-notch social media and online chatting web apps with a market-disruptive potential
Advanced Custom Software Programming Technologies We Leverage
Technology Stack
UI / UX
User interface (UI) and user experience (UX) are essential components of any successful digital product. Our designers and developers are experts in creating UI/UX for any platform, making your product stand out.
Mobile Development
Leverage the power of mobile technologies with our top-notch development services. From concept to launch, we share our technical and design expertise to foster your mobile app development journey.
Frontend Development
Whether you want to create a website or mobile app, you can rely on our skills and knowledge. We build technically powerful and visually appealing products that work across multiple platforms and devices.
Backend Development
We are sure that the behind-the-scenes functionality of your future product should meet the highest quality standards. Our team of back-end developers can build scalable, secure, and efficient systems at the heart of your future solutions, leveraging the robust back-end tech stack.
QA and Testing
We use the latest testing tools and methodologies such as automated testing, regression and penetration testing, and user acceptance testing to ensure that your product is free from bugs, errors, and other issues that could impact its performance.
DevOps and SecOps
Our experts provide end-to-end support for your product, using such techniques as continuous integration and delivery (CI/CD), infrastructure as code, and security automation to ensure that your product is secure, scalable, and efficient.
Cloud Development
Planning a migration to a cloud infrastructure? Leverage the latest technologies and techniques such as serverless computing, microservices, and containerization to ensure that your product is highly available and performant. Our experts are right here to help.
Why Choose Us
Custom Software Development Firm That Goes Above and Beyond
App development for fierce business niches
We have focused our efforts on creating software solutions for highly-competitive industries. Whether you are in eCommerce, social media, education, or entertainment, we would be glad to make some noise with your new app.
Top-tier custom software developers for hire
Our team of qualified software developers is at the heart of our success in delivering exceptional solutions to our customers. Regardless of your business challenge and project complexity, they will be able to find the solution that works.
Accurate time and budget assessment
Time and money are crucial considerations for business owners deciding to start a software project. That's why we accurately estimate them in advance so you are sure it fits your overall business development strategy well.
User-centered solutions for your business growth
We believe that user-centered design is key to the success of any tech solution. Our team takes a user-focused approach to ensure that your solution not only meets your business needs but also provides an excellent user experience that supports your growth.
This project may also suit those who want to create a dating, social networks, fan community app, or their mix. Binerals' team can turn the concept into a full-fledged application with brand identity and unique features designed for you!
Common Questions, Uncommon Solutions
FAQ
The main industries we serve include but aren't limited to eCommerce, online dating, social media, and education. However, if your project belongs to another niche, you are still welcome to reach out. Our extensive expertise and deep experience in software development allow us to address different business and tech challenges most effectively.
We manage outsourced software projects according to Agile project management methodology. Thus, we divide the software development process into short iterations so that to keep careful track of current tasks, keep the Product Owner updated on the progress, stay in close communication with main stakeholders, and resolve possible issues quickly. You will also have a dedicated Project Manager who will be ready to assist you with any questions shortly.
Yes, we can provide references from our previous customers upon request. You are also welcome to read their opinion about our collaboration on Clutch and review our case studies.
Our software developers are highly skilled with both modern and time-tested technologies for web, mobile, desktop, and embedded software development, so we are sure that we have the necessary tech expertise to cover your business needs and meet your requirements. You are always welcome to get in touch for custom software development consulting to discuss your project and its tech stack.
To make sure our solution meets the highest quality standards, we test each part of the app continuously and carefully, ensuring no bug or flaw is passed to the next development stage. We also combine manual and automated testing, checking your app for usability, performance, and security.
We develop software solutions according to the outsourcing business model. Usually, when you outsource custom software development, you can choose between Fixed Price, Time, and Material or Dedicated Development pricing models. Before your project starts, we analyze it deeply and carefully to suggest the engagement option that suits your business best. During the development process, we work closely with your business to respond to changes quickly. If the work scope changes, we adjust on the go, attracting new specialists or scaling down your team to oprimize the budget.
Send us a quick note to get a quote