Business Analysis Services

Business Analysis Services
At our business analysis services company, we are committed to securing aspiring businesses from costly mistakes by providing them with a 360-degree view of the market, its possible risks, and growth opportunities. With our solid approach to problem-solving, requirements identification, risk mitigation, and strategy development, your business will achieve remarkable efficiency and long-term profitability.
Actionable Business Analysis Solutions at Scale
Business niche analysis and risk assessment
If you have a project idea in mind but feel like not knowing where to start, consider our business analysis consulting services. Together, we will take an insider look into your niche, validate your idea, identify potential risks, and develop mitigation strategies.
Implementation recommendation
In addition to answering the question of what can your business do for stable growth, our team of BA experts explains how to do it in practice. By combining data-driven insights with our expertise, we ensure that our recommendations have a higher probability of success.
Development time and expenses estimate
We understand the importance of planning and budgeting in project management. That's why our business analysis services and IT consulting include providing accurate resource estimates based on our understanding of your business and practical experience in software development.
System Requirement Specification (SRS) development
Creating a comprehensive and well-defined System Requirement Specification (SRS) is crucial for the success of any project. Our business analysis services offer expertise in developing SRS documents that capture your system's functional and non-functional requirements.
Growth planning and forecasting
Our business analysis consultancy services offer also includes growth planning and forecasting. We analyze market trends, assess your organization's capabilities, and identify growth opportunities so that you can safely move to the product discovery phase.
Marketing strategy development
In addition to tech and business expertise, we have a clear vision of how to grow software projects in a modern digital environment. From brand positioning to effective digital marketing tactics, our team would be glad to help your project establish a strong market presence.
Business Analysis Case Studies and Achieved Results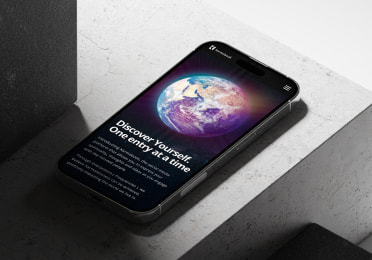 Karmabook Project
A spiritual social network with gamification and business features, available as a website and mobile apps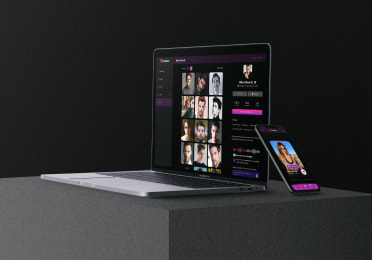 Dating Project
A huge overhaul of an online dating project which included website redesign and upgrade, building of mobile apps for Android & iOS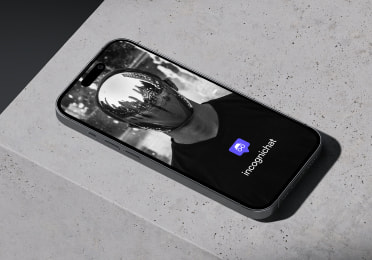 Incognichat Case
Mobile app that allows communicating with friends and random strangers without disclosing any info about you
Business Analysis Services for Ambitious Projects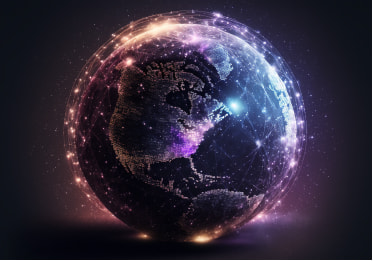 If you are looking for a web development service provider experienced in creating websites for highly-competitive niches, at Binerals, we can help you design and develop top-notch social media and online chatting web apps with a market-disruptive potential
Get Closer to Your Goals with Our 6-Steps BA Process
Requirement Elicitation and Stakeholder Analysis
During the initial business analysis phase, we take an in-depth look into your business challenges by running interviews, workshops, and surveys. After identifying and analyzing the main stakeholders and their expectations, we elicit and document precise business requirements.
Data Gathering and Documentation
Gathering all relevant information from internal and external sources is the stage when we study your business niche, analyze the market and its key players, and take a look at the project's target audience, creating a repository for further analysis.
Analysis and Problem Solving
Through data mining, trend analysis, and root cause identification, we uncover critical patterns and potential challenges. Armed with this knowledge, we apply problem-solving methodologies to devise innovative and effective solutions.
Strategic Planning and Solution Design
Being guided by the insights we uncovered during the previous steps, our team of business analysts creates a strategic plan for your future solution development, aligning each of the initiatives with your business goals, budget constraints, and timelines.
Implementation and Monitoring
At the next stage, we help your business implement the designed plan by delivering our technical expertise in software development. During this phase, we ensure close collaboration between your company and our development team, analyze performance indicators and address possible challenges promptly.
Continuous Improvement and Impact Analysis
During the last, continuous step of our business analysis, we evaluate the effectiveness of implemented solutions by collecting feedback from stakeholders and measuring business outcomes.
Make My Project Run
Why Choose Our IT Business Analysis Services
Business and tech expertise

Our deep understanding of the niches we serve and profound technical knowledge allow us to bridge the gap between business and technology, proposing solutions that align with your strategic objectives.

Multi-domain experience

Whether your business operates in real estate, logistics, eCommerce, edTech, or social media niche, our team has the versatility to understand your specific industry requirements and provide tailored business analysis services with your field specifics in mind.

Collaboration and transparency

By fostering collaboration and standing for transparent communication, we ensure that our solutions meet your expectations and contribute to your business's success.

Actionable and data-supported solutions

Our business analysis services are not limited to theoretical recommendations. Instead, we provide actionable solutions backed by data analysis and research, ensuring they are grounded in evidence.
Business Analysis Services Questions and Answers
Business analysis services are aimed at taking an in-depth look at an organization, its processes, current challenges, and future goals. The service usually involves analyzing operational processes, identifying the gaps and areas for improvement, and creating a strategic plan for meeting a specific goal with the help of technologies.
While sometimes business analysis and business analytics are used interchangeably, these are different concepts. Business analytics is usually a part of business analysis. The goal of analytics is to extract valuable insights from business data, for example, to uncover performance trends and correlations. The goal of business analysis, in turn, is to take a comprehensive look at organizational processes and find areas for optimization. Business analytics can help with this goal as well.
Since business analysis is a wide and comprehensive activity, there are several approaches to its type classification. For example, there are descriptive, diagnostic, predictive, and prescriptive approaches to business analysis. Some experts also identify strategic, financial, process, and requirements analysis.
The deliverables of business analysis services may vary depending on the specific project or initiative. Some common deliverables include but aren't limited to Business Requirements Documents (BRD), functional specifications, process maps and workflow diagrams, business impact analysis, and Software Requirements Specifications (SRS).
Feel Free to Drop Us a Line
Set the stage for long-term growth with our forward-thinking business analysis services!