Top-Tier Mobile App Development Services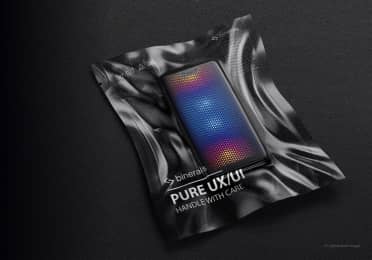 Top-Tier Mobile App Development Services
Smartphones are the fastest growing technology in human history, so there is no surprise that mobile app development is on the rise too. Right now, we welcome you to join the trendiest and hottest tech industry and get started with creating a mobile app that will shake up the market!
Mobile App Development Services That Cover Modern Business Needs
Have long been looking for a full-service mobile app development services company? Here you are! Take a look at an all-inclusive set of mobile development solutions we provide at Binerals.
Custom Mobile App Development Services
Depending on your business needs, our in-house experts would be happy to provide end-to-end mobile app development solutions, from ideation and conceptualization to deployment and maintenance. With an Agile development approach at every step, we ensure that your app is delivered on time and within your budget
Mobile App Prototyping and Design
Do you have a great mobile app idea in mind? Let's visualize it and bring your vision to life! Our UI/UX designers will help you find the fine balance between your mobile app functionality and visual aesthetics, aligning the design solutions with your brand identity
Native Mobile App Development
If the majority of your customers use a specific mobile OS, they are likely to appreciate a native mobile app from your brand. At Binerals, we are dedicated to building scalable, performant, and awesome mobile apps that customers love
Cross-platform Mobile App Development Services
Not ready to get started with creating a native mobile app? No problem! Give cross-platform development a try instead and create an app that runs seamlessly on Android and iOS. Our tech-savvy team uses React Native and Xamarin to create a high-quality cross-platform app with a native look and feel
Web to Mobile App Transformation
Ready to take your business to the next level? You are on the right track then. Consider transforming your web app into a mobile, and we will help you ensure it performs well on different devices and platform
Mobile App UX Optimization
If your feel like your mobile app has the potential for providing a better user experience, we would be happy to help you improve it. We leverage user-centered design principles, conduct user testing, gather feedback, and use the latest tools to make your app user-friendly and powerful
We Create Mobile Apps Both Businesses and Users Love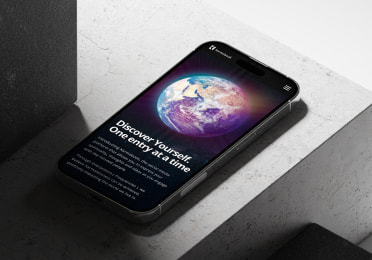 Karmabook Project
A spiritual social network with gamification and business features, available as a website and mobile apps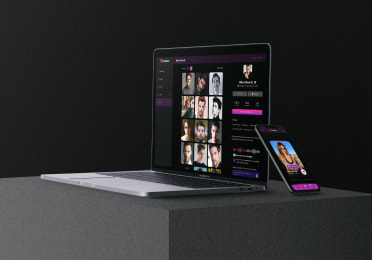 Dating Project
A huge overhaul of an online dating project which included website redesign and upgrade, building of mobile apps for Android & iOS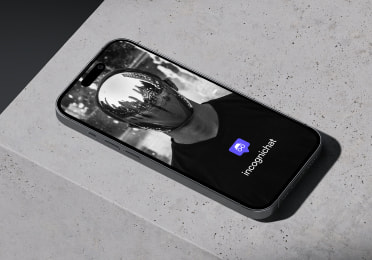 Incognichat Case
Mobile app that allows communicating with friends and random strangers without disclosing any info about you
The Best-in-Class Mobile Apps for the Trendiest Industries
We provide mobile application development solutions for the most thriving industries with the highest growth potential. The main niches we serve include but aren't limited to social media, online dating, education, and eCommerce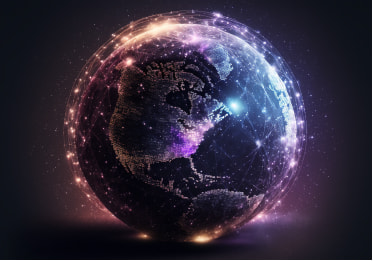 If you are looking for a web development service provider experienced in creating websites for highly-competitive niches, at Binerals, we can help you design and develop top-notch social media and online chatting web apps with a market-disruptive potential
Ready to engage your audience and drive your business growth? Let's build an app that stands out!
Get a Development Plan
Game-Changing Mobile Technologies for Your Project Needs
Regardless of the complexity of your back-end development requirements, we always have an idea of how both modern and time-tested technologies can solve the challenge
Android development
At Binerals, we can create apps using both usual Android development tools and cutting-edge technologies such as machine learning and augmented reality to make your app stand out from the rest
Java
Kotlin
Android SDK
Android Jetpack
iOS development
Our iOS development team uses both time-tested and innovative development tools to create awesome apps for iPhones, iPads, and Apple Watch, fully-compliant with App Store requirements
Swift
Objective-C
Cocoa Touch
Cross-platform development
Looking for React Native mobile development services? Well, you are on the right track. Our mobile development team is highly skilled with React, and can also leverage other cross-platform programming tools
TypeScript
JavaScript
React Native
Flutter
Xamarin
6 Steps to Build a Mobile App and Capitalize on It
Feel like don't know where to start with your mobile app development? You are welcome to follow our six-step workflow with the time-tested Agile and Lean development practices at each stage
Planning and ideation
Before the development process starts, we identify the app's purpose, define its target audience, and shortlist the necessary features for an MVP (Minimum Viable Product)
Design and wireframing
Next, we will create a visual representation of the app's interface and user flow so that you get a complete picture of the app before it is coded
Development
At this stage, our mobile software developers will code the app using the chosen technologies and take your scalability projections into account
Testing
After the development stage is complete, our QA and testing team will ensure that the app is bug-free, secure, and performs as expected
Deployment
Now, we are almost done! The only task remaining is to publish the app and make it available for download
Gathering feedback
The last and continuous stage of mobile development is listening to the users' feedback, fixing bugs if any, adding new features, and scaling your app in response to the growing needs of the customers
Make My Project Run
Pros of Our Mobile Application Development Services
Agile-inspired Workflow

Since mobile applications are usually created for highly-competitive niches, staying Agile is essential to adjust to a changing business environment quickly. That's why we leverage all the Agile development principles to stay in close touch with our customers, optimize each of the processes and deliver a winning solution on time

Cross-functional mobile development team

Creating a mobile app seems an easy task - until you get started with it. That's why our dedicated teams feature tech-savvy and creative specialists with great management and clear communication skills so you get complete mobile development solutions in a single place

Quick Start

The market for mobile apps is striving, so the shorter time to it - the better. From our part, we can build a dedicated mobile development team in a few days after clarifying your requirements, setting the timelines, and deciding on the tech expertise your project needs

Post-launch Support

In fact, creating a mobile app is the very beginning of a fascinating journey your business will share with its customers. We, in turn, will be here to support you too, by implementing new features, running security updates, and staying tuned into your users' expectations
Discover More About Mobile Development
The cost to develop a mobile app depends on its complexity directly. For example, if you need to leverage such cutting-edge technologies as machine learning or augmented reality, the final price tag will be higher. It also depends on the location of your mobile app development services provider, the seniority of your team members, and even the operating system you create a mobile app. Usually, iOS mobile apps are more expensive to develop compared to Android. Cross-platform mobile app development comes at the most competitive cost.
The best mobile app development company is the one that has experience in creating solutions for your business niche. Such a practical experience allows them to save time on preliminary research, plus leverage their hands-on experience and foresee possible pitfalls. For example, we, at Binerals, are especially skilled in creating mobile apps for eCommerce, edTech, social media, and online dating industries.
The choice of programming language depends on the mobile operating system. Usually, Java and Kotlin programming languages are used for Android development, while Objective-C and Swift are a top choice for creating iOS mobile apps.
There are several prominent trends in the mobile development industry now. More and more companies begin to leverage machine learning, voice recognition, augmented reality, and virtual reality. There is a significant increase in the number of mobile apps for eLearning and online shopping. 'Super-apps' or those that integrate several services (for example, ordering food and sharing a car) in a single solution are also becoming popular.
Feel Free to Drop Us a Line
Tell us more about your tech challenges and let's address them together!